If you're unfamiliar with audio equipment and not very tech savvy, the question: what is a USB microphone? may seem like a simple one, but there are a few things to learn about before choosing the right one for you. This article will help to clear up any confusion and answer any questions you might have.
A USB microphone as the name suggests, is a microphone that connects directly to your computer, iPad, or tablet via a USB cable. This means that USB microphones are highly portable and compatible with Macs and PCs. These days USB microphones are capable of delivering high quality audio that is perfect for musicians, podcasters, and live streamers. As you can simply just plug in and start recording right away and you don't need to buy any other equipment. Another bonus is that USB microphones are very affordable, making them perfect for any creator on a budget.
What is a USB microphone? To summarise, a USB microphone is a cost-effective way to record high-quality audio directly into your computer, tablet, or iPad with no hassle.
---
How does a USB microphone work?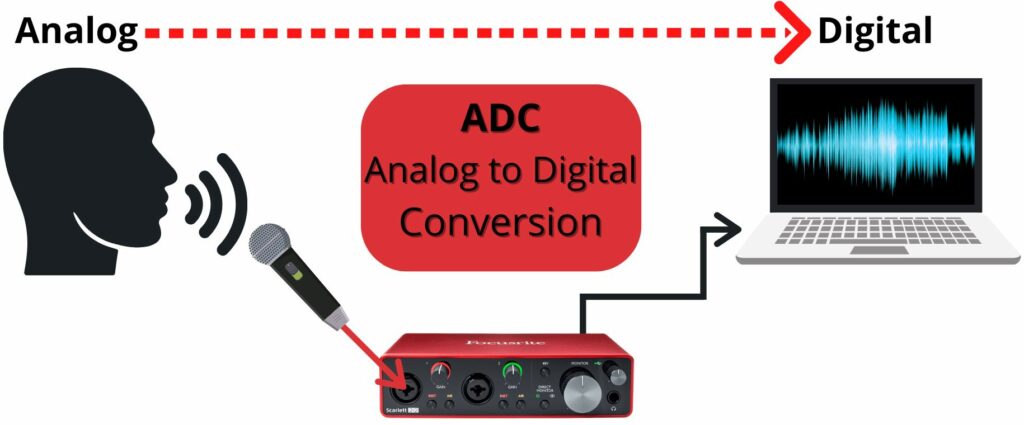 ---
What can you find on a typical USB microphone?
USB microphones are very straightforward. On the front the you can usually find a mute button to mute your audio. Perfect for when you don't want your boss to hear you just before starting a zoom meeting.
There is typically a gain knob which turns up your microphones recording volume. When recording a quiet sound source, you would turn the gain up. When recording a loud sound source, you would turn your gain down.
Next, you can see a headphone knob to control the volume of your headphones. But where do you connect your headphones? With the headphone jack, often located the bottom or side of the microphone, next to where you plug in your USB cable.
---
Are there any alternatives to a USB microphone?
Yes absolutely. Professional recording studio microphones are the alternative, but they use XLR cables, not USB ones. If you have an XLR microphone, you cannot plug it directly into your computer. You would need an audio interface to be the in-between device. If you want to know all about audio interfaces, check out my detailed article 'What is an Audio Interface?'.
Buying an XLR microphone and an audio interface will be more expensive and less convenient. So, why do people buy both? XLR microphones are more powerful and better at reducing noise, and having an audio interface gives you more flexibility for recording multiple microphones or instruments at once.
I'd recommend a USB microphone for somebody on a budget, who wants a simple way to record audio with no fuss. They are perfect when starting out and more than adequate of producing profession sounding audio. Those with a higher budget, with a need to record multiple sound sources at once, should go for an XLR mic and an audio interface.
---
What can you record with a USB microphone?
Anything you want! Due to the popularity of home recording studios, YouTube, podcasts, and live streaming, USB microphones are commonly used for dialogue, voice overs, vocals, guitar, and so on. They are also excellent for Zoom meetings, Skype calls, interviews, and the portability means you can use them wherever you go. I actually use my mine for online English lessons, which is my part-time job.
---
Do you need a sound card?
No, as stated earlier, that is the benefit of buying a USB microphone. You don't need to any external hardware such as a sound card, your computer already has one built into it. USB microphones also have a built-in sound card, with some having the ability to play audio back.
---
What audio software do you need?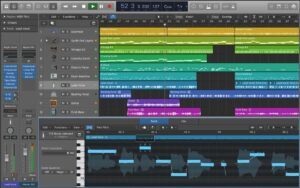 You don't need a sound card but you will need some audio software. This is known as a DAW (Digital Audio Workstation). Luckily for you, quite a few USB microphones come with a DAW these days. If you've bought one with no audio software included, give audacity a try, which is compatible with both PC and Mac. It's very basic and limited, but it's free. It's a good way to start getting used to audio software without spending anything. If you want to read about the best and most popular DAWs for beginners then check out my article 'The Best DAWs for Beginners'.
---
Which USB microphone should you buy?
There isn't an easy answer to that question because it depends on your needs, your budget, and what you want to record. You can buy some USB microphones for dirt cheap these days, but I certainly wouldn't recommend spending less than $100. Why? Because the build and sound quality will be poor, they will most likely be noisy, and probably won't last you a long time.
But what's $100? It's a small investment for buying a reliable microphone that will deliver quality audio for whatever you want to record or stream. Luckily for you, it's a consumer market these days, and there is an abundance of USB microphones to choose from. It's an investment that will benefit you in the long run.
Below you will find my top USB microphone recommendations for a range of budgets. Feel free to have a browse and hopefully you see one that stands out to you. I hope you enjoyed this guide and now have a clearer understand of USB microphones. Feel free to ask me any questions down in the comments, I'm more than happy to help you out.
Chris