The Best Budget USB Microphones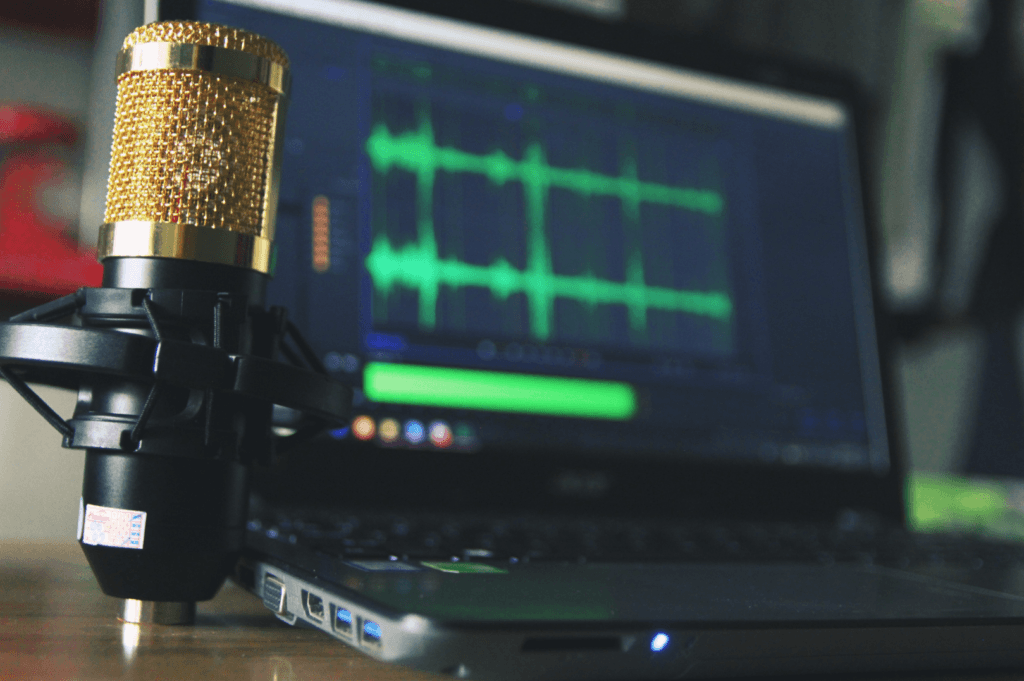 It doesn't matter if you're a gamer, musician, streamer, podcaster, YouTuber, working professional, or voice artist. Recording professional quality audio at home on a budget has never been easier and more accessible. Not only has audio gear become cheaper and cheaper over the years, but the quality has also improved substantially.
USB microphones give the edge to us consumers and creators. They are affordable, reliable, and deliver excellent sounding audio. If you're not 100% sure about what a USB microphone is or how it works, check out my article 'What is a USB microphone?' where I cover the most frequently asked questions about USB microphones.
To summarise, the advantages of USB microphones are they're more affordable, portable, you don't need to buy any external hardware, and they can plug directly into your computer, tablet, or iPad. There is no need to buy an audio interface, but you will need some audio software if you want to record music, this is known as a DAW. Some USB microphones come with audio software but if yours doesn't, you'll need to find one separately. You can read my article 'The Best DAWs for Beginners' to help you with that.
In this article I will cover the best budget USB microphones. I have taken into consideration budget (from low to high price), sound quality, and build quality. Yes, you could buy a USB microphone for $30, but in reality, that's a waste of time. You shouldn't spend under $50 if you want something that will sound decent and won't fall apart. Let's start with our first USB microphone.
---
Blue Snowball iCE
Blue make excellent microphones. I own the Blue Bluebird; a relatively expensive recording studio microphone and I love it. Their USB mics have become increasingly popular due to their affordable price and reliability.
The Blue Snowball Ice is the smallest in their USB microphone series, but don't let that put you off. It's available in either white or satin black, which in my opinion looks much slicker. The ball shape design of the mic is unique plus it's well-made and sturdy. The microphone's design allows it to swivel up or down, so you can have it angled up towards your voice.
In terms of sound, for the price point, this microphone is surprisingly good. With a little post editing this microphone can easily sound clean and present with lots of clarity. Overall this is a superb little microphone, which for the price you can't really go wrong.
---
Mackie EM-USB
The Mackie EM-USB has been reduced in price recently, so it's a bargain as it currently stands. Mackie are well known for producing a range of audio products for recording and live sound. Just because this is the cheapest microphone on this list, doesn't mean you should underestimate it.
This microphone belongs to their Element series. It's well-built, stylish, and versatile. The audio quality is clean, crisp, and professional sounding that is well-suited for any purpose. The front of the microphone features a mute button, gain and volume control, and a headphone jack is on the bottom.
This is a sturdy microphone that feels solid to the touch. It's superb for the price and will be sure to last you long time. The buttons and knobs on the front make it really convenient to have full control of your audio. Overall this an impressive microphone for the price.
---
Rode NT USB Mini
Rode have been making audio equipment for decades, this mini microphone will cosily fit anywhere on your desk. It's black satin finish makes it look sophisticated and stylish, and due to its size; it's not going to cause any clutter. Perfect if you want to keep your desk neat and tidy.
The front of the microphone features a volume control for your headphones, which can be directly connected via headphone jack on the back. The included base stand is metal, magnetic, and very sturdy. The NT USB Mini can be removed from the stand by simply lifting it up, plus the stand allows the microphone swivel around effortlessly, facing any direction.
In terms of sound the Rode NT USB Mini is smooth, warm and present. This sleek and compact microphone is great option for those on a budget who just want something minimalistic, efficient and reliable. The only thing I'm not a fan of is the lack of a mute button and volume control.
---
Blue Yeti
That's right another microphone from Blue, I told you they were popular. The Blue Yeti is another USB microphone that you see on a lot of people's desks these days. This microphone is built like tank, cased in metal with a satin black finish. It looks stylish, professional and feels solid.
The Blue Yeti has four polar patterns cardioid, omni, figure-of-eight, and stereo. This makes is a very adaptable microphone. On the front of Blue Yeti, you can find a mute button and headphone volume knob. The back features a gain knob, polar pattern selector control, and the headphone jack is on the bottom of the mic. Like the other microphones on the list a desktop stand is included.
If you liked the look of the Blue Snowball and can afford a little bit extra, then the Blue Yeti is an excellent choice. It's a reliable, adaptable microphone and the controls on the front ensure a smooth workflow.
---
Shure MV51
Shure are one of the best microphone companies in the world. I own the SM57 and SM7B which are both superb microphones. What really stands out to me with this microphone is the classic, vintage style appearance. It looks like something early 1950s rock n rollers would sing into during 1950 America.
Shure describes the MV51as a microphone that 'looks like the past, sounds like the future'. The rugged and classy metal construction features in-built touch panel for adjusting gain, mute, headphone volume, and 5- pre-set recording modes. These modes enable you to select between singing, speech, acoustic, loud and flat. A desktop mic stand is also included.
This an exceptional and versatile microphone capable of capturing multiple sound sources with superb audio quality that is clean, detailed and smooth. The classic look, rugged build quality, and touch controls give this microphone the perfect blend between modern and old. This is a microphone built to last that would look great on any desk.
---
Professional Sounding Audio on a Budget
The best budget microphones are those that are well-made and reliable, with an ability to capture professional sounding audio. Thankfully as audio technology has improved a lot over the years, you don't have to spend a lot of money. I hope that this list has given you some good options to choose from, within a budget that won't break the bank.
If you want a USB microphone to specifically record music, I have a list of suggestions my article 'The Best USB Microphone for Recording Music'. Let me know in the comments what you want a USB microphone for. Please also feel free to ask my any questions, I'm here to help.
Chris